Happy Thanksgiving from all of us at Breckenridge Brewery!
We all have our different traditions but for most, it's a big dinner and a big deal. You're impressing your in-laws, cooking your first 25 lb turkey. You're smiling and small talking with your friends and family, for better or for worse. And we don't know about you guys, but we're certainly drinking a lot of breck brew, to help us through it all.
So we're here to help!
Inspired by the artist @pintsandpanels on Instagram our Culture Czar Todd Thibault decided to pair up some breck brews with traditional Thanksgiving dishes!
So now you can pick up our sampler packs and be able to impress your friends and families with a Breck Brew Thanksgiving.
Scroll through the images below to see what to pair!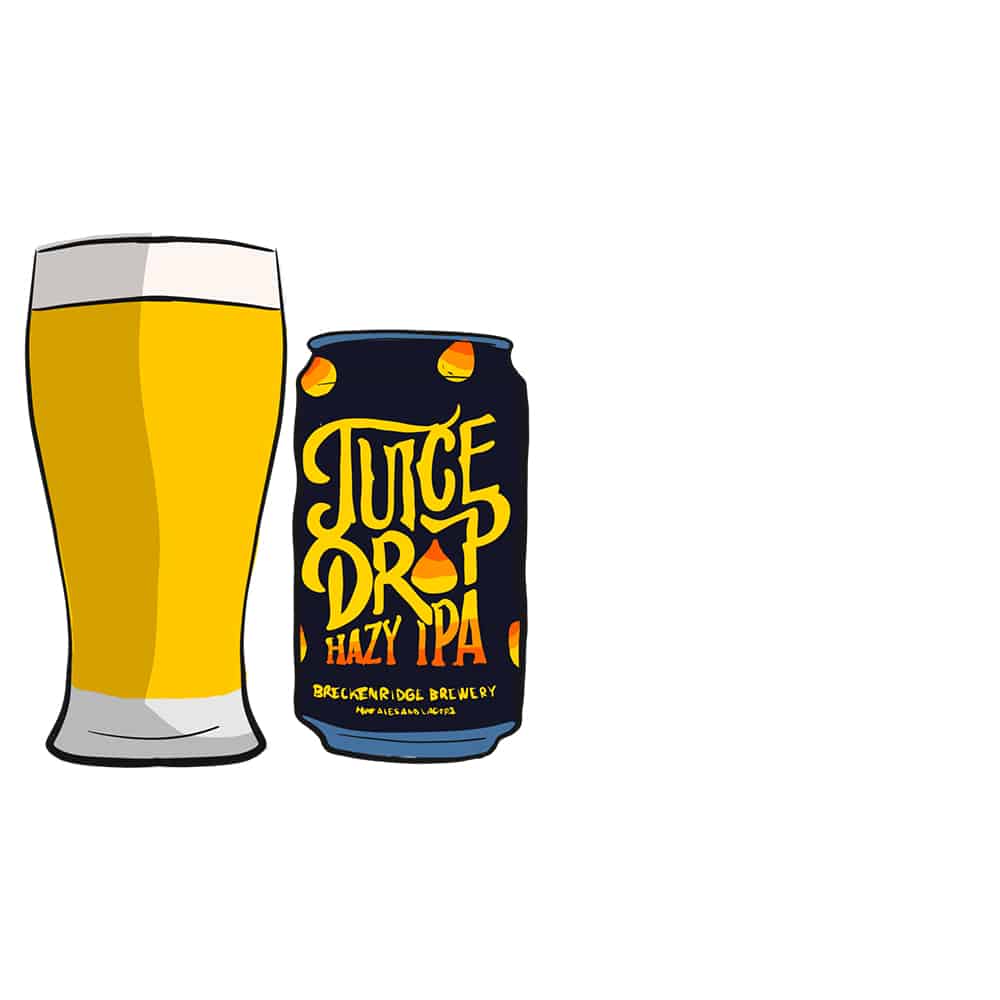 Juice Drop to have while you wait for your friends and family!
Strawberry Sky + Waldorf Salad
Avalanche Amber Ale + Roast Turkey
Agave Wheat + Cornbread Stuffing/Dressing
Mountain Beach + Cranberry Sauce
Strawberry Sky + Buttermilk Biscuits
Holidale + Bourbon Pecan Pie
*All recipes were crafted for a family-style gathering of 6-8 people. If you need to double or triple, we suggest drinking more beer. *
Want to brine your turkey? We've got you. Didn't have enough time to brine? We've got you too. So check out these turkey recipes below!
Fun Fact: Drinking some #breckbrew while you cook gives for an even better experience.
INGREDIENTS
Garlic Herb Compound Butter:
2 sticks unsalted butter, softened
1 tablespoon salt
1 tablespoon sage
1 1/2 tablespoons thyme
2 teaspoons rosemary
4 garlic cloves, minced
6 pack of whatever Breck Brew you would like, I used Christmas Ale for this Turkey
4 cups of Chicken Broth
INSTRUCTIONS 
In a very large pot, combine the mustard seeds, peppercorns and bay leaves and toast over moderate heat until fragrant, about 2 minutes. Add the brown sugar and salt and remove from the heat. Add 4 cups of water and stir until the sugar and salt are dissolved; let cool completely.
Add the onions, Christmas Ale and 16 cups of cold water to the pot. Add the turkey to the brine, breast side down, and top with a heavy lid to keep it submerged. Cover and refrigerate for 24 hours.
*** Don't have a big pot!? Use a Brine Bag — usually found at any grocery store. ***
Didn't have time to wet brine overnight? Here ya go!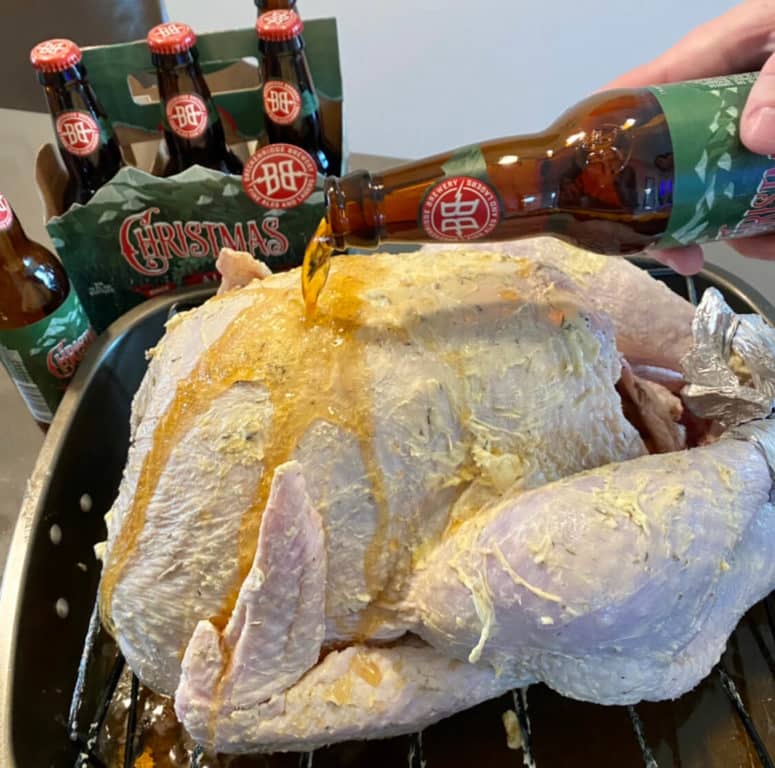 DRY BRINE INSTRUCTIONS
Remove the turkey from the refrigerator and allow it to come to room temperature. Remove the neck and giblets from the turkey and completely pat dry.
To make the garlic herb compound butter: place the softened butter in a medium bowl along with salt, sage, thyme, rosemary, garlic cloves, and fresh lemon zest. Mash together using a fork or spoon until everything is combined.
Season the cavity of the turkey with salt and then stuff it with onion and lemons and any leftover herbs you have. (sage, thyme, rosemary)
Starting at the breast, using your fingers, gently separate the skin from the body of the bird.
Gently rub 3/4 of the butter mixture under the skin, spreading it out so both sides of the turkey breast part are covered.
Pour one bottle of beer into the bottom of the pan with one cup of Chicken Broth.
Then pour a bottle of beer all over the turkey and inside if you can!
Let rest until you are ready to put the bird in the oven.
Place the remaining butter in the microwave and melt then pour another bottle of beer into the melted butter and use that to baste your turkey.
Preheat oven to 350 degrees F. Position a rack in the lower third of the oven.
Remove turkey from the refrigerator and allow to come to room temperature. Remove the neck and giblets from the turkey and completely pat dry.
BRINE TURKEY
*If you have 24 hours before you need to cook try the wet brine!
*Same day cooking? Go for the compound butter.
Once brined and seasoned, place turkey on a large wire rack lined roasting pan.
Bake at 350 for about 13 – 15 minutes per pound.
About every 30 – 40 minutes baste your turkey with your butter & Christmas Ale mixture.
Once the turkey reads 160 degrees F remove it from oven. Transfer turkey to a cutting board and cover with a tent of tin foil. Let rest for 20-30 minutes.
ENJOY!